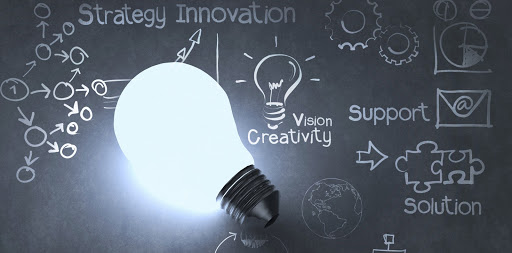 akinfemiade
November 19, 2016
0 Comment
In my recent article, I talked about Change, Innovation, and Transformation; I expounded on the need for transformation which can be gotten as a result of the desire for change, and the application of innovation is what brings about the growth and development of any sector, but this same growth and development when achieved as a result of the transformation that must have taken place due to the desire for change and innovation can as well be hindered at some point when it's not properly managed and monitored.

Management is often defined as the organization and coordination of the activities of a business in order to achieve defined objectives, it is also an important function that coordinates the efforts of people to accomplish goals and objectives by using available resources efficiently and effectively.
Management consists of such functions as;
Organizing;
Coordinating;
Planning;
Controlling; and
Forecasting.
The application of management to change, innovation and transformation processes, is a vital tool for ensuring their sustainability and progressiveness over the years; as such different skills, talents, and expertise must be properly managed and equipped with the right information just to ensure change, innovation and transformation goals are achieved and actualised.
Therefore I will be taking you along on the different functions of management as they are related to change, innovation and transformation.
ORGANIZING
organizing is a systematic process of structuring, integrating, coordinating task goals, and activities to resources in order to attain objectives, it is also making sure that human, and non-human resources are put into place. (Wikipedia, 2015).
Towards the actualisation of a sustained and progressive transformation process, one must be able to determine the best resources that will best suit the transformation goal, after the resources have been determined, then the structures can then be put in place, so the resources can function effectively and optimally within the different structures, structures can be physical and non-physical, it could denotes an office space, site, or even laid down rules, regulations, goals, and objectives and also when the structures have been put into place, then we must create ways to integrate them with the processes that involves change, innovation and transformation, through the distribution and delegation of tasks and activities in order to ensure the process has started and also managed properly; this will also take us to the next function in management, which involves coordinating.
 COORDINATING
This is the synchronization and integration of activities, responsibilities, and command of structures to ensure that the resources of an organization are used most efficiently in pursuit of the specified objectives.
Coordination is also an art of aligning to specific structures or principles
Coordinating/Coordination is making structures, resources, and tasks tally with set goals and objectives – Akin-Femi Ade
As such strategic management technique for coordinating structures, resources, and tasks to set goals and objectives in following through the transformation process must be thoroughly designed in such a way that there are no leakages in the energy needed in driving the transformation goal, leadership would also play an important role in this aspect of management, the management team must be able to lead and create channels that can enhance the capacity of the various resources so they can contribute productively in the change, innovation, and transformation process. after all these have been actualised then planning can come in handy.
PLANNING, CONTROLLING, AND FORECASTING.
This is a management process concerned with defining goals for future direction and determining on the missions and resources to achieve those targets, planning is targeted at increasing efficiency and reducing risks at the same time, The concept of planning is to identify and understand the processes for change, innovation, and transformation by asking such questions like,
"Where are we today?",
"Where are we going?",
" What level of change do we desire? ",
"How are we going to get there?",
"At what point does change need to re-occur?" (FORECASTING)
Controlling on the other hand is an important function of management, that helps put a check and balance on the on-going transformation process, it helps to check the errors and to take the corrective action so that deviation from set standards are minimized to the barest minimum and also to ensure that stated goals of the transformation process are achieved in a desired manner, Control is a foreseeing  action to put a check on performance by setting standards and taking corrective actions.
When the different levels and stages for change, innovation, and transformation process are properly managed strategically then it can be sustained over the years with notable progress and achievement.
So I enjoin you today not just to create change, innovation, and transformation, but also to create and manage ways in which they can be properly utilised for future generations and opened for more creativity and advancement so they are sustained over time.
I would also like to propose that CITM be taught as a professional course at any academic institution, and it should also be included as a certification course.
Thanks for Reading!
Akin-Femi Ade
Image Credit: Game4Health
#CITM